Today's blog will be a short video to demonstrate how quick the recording process is with OctoPerf when compared to JMeter. We always say that OctoPerf makes JMeter easier from the design to the test results, this video will show you how the recording process can be done twice as fast with OctoPerf.
And that is not counting how we cut the complexity of the recording process to a few clicks compared to all you have to do with JMeter.
With OctoPerf:
From your browser press F12 and activate persistent log
Navigate
Export as HAR file
Connect to OctoPerf and import the HAR file
With JMeter:
Create new test plan
Create new thread group
Create new HTTP request defaults
Fill server name
Create recording controller
Create new test script recorder
Configure pattern to include
Add result tree listener
Start recording
Configure JMeter proxy settings in your browser
Navigate
Watch the video on here: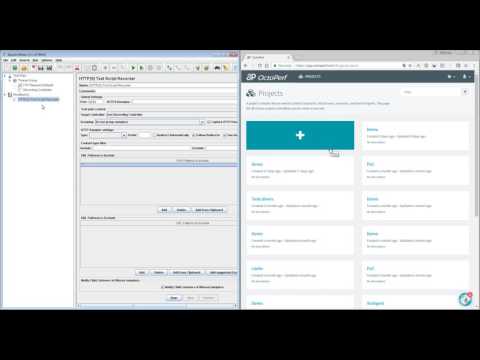 Feel free to comment under the video to share your impressions!
And if you already recorded your scenario in JMeter, note that you can switch to OctoPerf in a few clicks by importing your JMX file. This way you can get started with OctoPerf step by step and save a lot of time today because there is no migration effort.
And keep in mind that OctoPerf helps you save time at many other levels and we're always glad to demonstrate, just drop us a message on contact@octoperf.com.